Win a Wedding Luxurious Shisha Catering Package from PartyeShisha
Promoted by:
PartyeShisha Limited
Ended over 4 years ago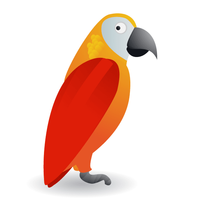 To celebrate our 3 Years anniversary, we are giving you and yours a FREE Shisha Premium catering package worth €250 anywhere in Ireland. Your wedding day is one of those days that you will remember for the rest of your life! Whether you envisage your wedding day as fresh and funky, bold and bohemian, classic and chic, eccentric and extrovert, vintage and vogue, rustic and retro or any combination of the above, the one thing you can always be sure of is that we can make your dreams come true by adding a unique Shisha concept to your wedding. We love getting to know couples and really understanding what they are looking to achieve. We make the time to work closely with each individual couple to ensure that their dreams are realised. We have a fantastic creative team with a wide range of experience, so if there is something a client wants that they can't get off the shelf, we can often create things to order, such as personalised signage and props. Our personal approach to customer service ensures that all the planning is in place so that when the big day comes there are no hiccups, leaving only space for an amazing and unforgettable day for everyone. For enquiries, please call +353 (0) 871040777 / +353 (0) 871522222 or email:
[email protected]
TERMS & CONDITION: The cost of €250 gives you a wedding package of 3 Shisha Pipes. Winner will have to pay an administration fee of €60 and a logistics fees depending on the location. Our priceless on our function package will give you an idea of our location cost. BEST OF LUCK!!!
More competitions to enter