Win Tickets to the Kong: Skull Island Irish Premiere
Promoted by:
Geek Ireland
Ended over 5 years ago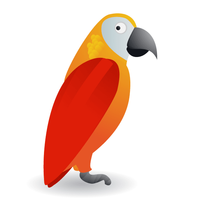 Kong: Skull Island is released in Ireland on March 9th but Geek Ireland has teamed up with Warner Bros. Pictures to give you the chance to see it first on a huge screen in Ireland's biggest cinema, The Savoy Dublin on the 6th of March at 7.00pm To be in with a chance of winning a pair of tickets to the screening, just answer the following question: In Kong: Skull Island, he stars as Packard, a U.S. Army Lieutenant Colonel. He was nominated for an Oscar for his performance in the critically acclaimed 1994 hit, Pulp Fiction. Recently, he reclaimed the title as the top-grossing actor in box office history. His most recent credits include Miss Peregrine's Home for Peculiar Children, The Legend of Tarzan, and The Hateful Eight. Name this actor. The competition runs from now until Thursday March 2nd at 6pm.
More competitions to enter