Win The Complete Wilfred Series DVD Boxed Set
Promoted by:
Krank.ie
Ended over 6 years ago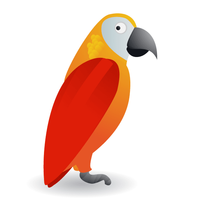 Wilfred is a funny, yet surprisingly heartfelt piece of television which, unfortunately, not as many people are aware of as there perhaps should be. If it sounds like the kind of show that you could get into then look no further; thanks to the fabulous people from a film company, we have a DVD boxed set to give away which contains the entire Wilfred series (Seasons 1-4) so you can experience it for yourself (or revisit it if you are already a fan). In order to be in with a chance to win, simply click about in the Rafflecopter at the attached link (For an additional chance to win, just leave a comment under the post telling us what your favourite 'weird' TV show is): Please note that all competition entrants must be 18 years of age or over.
More competitions to enter