Win a Queen's Experience at The Spa at Dromoland Castle
Promoted by:
Spas.ie
Ended over 5 years ago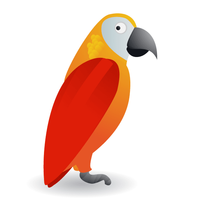 Spas.ie are delighted to be giving away an experience fit for a Queen, "Queen Anne Ritual" worth €180 at The Spa at Dromoland Castle in Clare. Dromoland Castle is an exquisite castle from the 16th century. Feel like a Queen with the timeless and luxurious interior. You will feel truly relaxed when you visit Dromoland Castle as you are entering a world of deep tranquility. The Spa is filled with fresh flowers, scented candles and soothing soft music leaving you feeling relaxed and rejuvenated. Prize Details Enjoy complete relaxation with a Full Body Massage, the ultimate answer to relaxation. Unwind and de-stress with a personalised Dromoland massage, a massage tailored to you. With the use of essential oils and specific massage techniques you will be left feeling truly relaxed. It really is a luxurious and indulgent experience. After you have experienced true relaxation it is now time to treat your skin to a Pevonia Prescriptive Facial. Like the full body massage this facial is tailored to suit the needs of your skin. You will be given a professional skin diagnosis, deep cleanse, ampoule, facial massage and mask, the works. This facial is great to nourish and replenish your skin. Prize is valid from Monday to Friday only.
More competitions to enter