Win a Now TV Media Player with Plex and a years Subscription
Promoted by:
ExSale IPTV
Ended over 5 years ago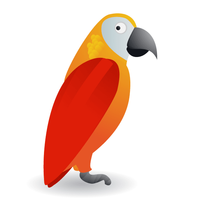 Want to win a Now ExSaleIPTV Media Player and a years subscription tp Plex??? Every person who places an order with us using one of the deals below in October for the ExSaleIPTV Plex Media Player will be entered into a draw to take place on 3rd Dec to win a Now ExSaleIPTV box and years sub in time for Christmas, would be a great 2nd device in the home or a perfect present for family or friend. DEAL 1) ExSale Now TV Box with a years sub included for €135 DEAL 2) ExSale Now TV Box with 2 years sub included (so thats your TV needs sorted until Oct 2018) for €210 - thats a saving of €25 on your 2nd year sub. THATS .28c A DAY... With full access to IPTV and over 150tb of VOD, music, audio book etc this is your chance to cut the cable and save money.
More competitions to enter