Win Hatchimals, StarWars BB8 Droids, or Cloud9 Entertainment System
Promoted by:
Cloud9 Box Entertainment System
Ended over 6 years ago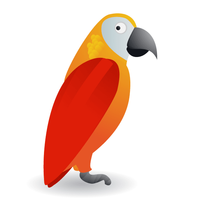 1st place: Winner receives a new Cloud9 TV System plus your choice of Hatchimals toy or a BB8 Star Wars Droid toy 2nd place: Winners choice of Hatchimals toy or a BB8 Star Wars Droid toy 3rd & 4th place: Winner receives Free 1 year service for existing customer or 100 Euro voucher to new customers Deadline for Entries: 18th December 2016, lucky winners will have the prize in time for Christmas! Ireland / UK residents only please TO ORDER BOXES and see a demo video of the system: www.patthesatman.com To Enter: LIKE - COMMENT - SHARE to win & help us spread the word! Don't forget to LIKE the CLOUD9 Box page on facebook! https://www.facebook.com/Cloud9-Box-1006326722829389/ Comment on how you like our service, "tv boxes make a great Christmas gift" and let people know how much you've saved on bills since making the switch or the great movies / shows you've watched. Share with friends & family who would be interested. The more entries & chances to win awarded to those who LIKE, COMMENT, SHARE the original Contest post. Person who receives the most likes from their comment that they shared will be awarded a special prize for helping us spread the word! So be creative and get people involved.
More competitions to enter