Win a Free Box of Lily O'Brien's Chocolate
Promoted by:
lilyobriens.ie
Ended over 4 years ago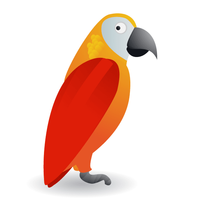 Lily O'Briens are giving away lots of yummy goodies, including hundreds of FREE Boxes of their signature Desserts Collection! Follow the link now and enter your details for your chance to claim your free box of chocolates. You can also score yourself lots more treats, including: 1 of 144 80g Chocolate Bar RRP €2.49 1 of 7 Chocolate Hamper RRP €60.00 Plus a 25% off voucher on your next order to be used a LilyOBriens.com, .co.uk or .ie (unlimited) Or receive a treat of either: 1 of 80g Salted Caramel Chocolate Bar RRP €2.49 1 of 20g Uglies Cocoa Cookie RRP €0.60 1 of 120g Chocolate Sharing Pouch RRP €3.00 1 of 35g Sticky Toffee Bar RRP €1.00 You've got to be in it to win it and you won't want to miss out on these luxurious, tasty chocolates. Enjoy!
More competitions to enter