Win An Entire Caribbean Resort
Promoted by:
Ultra Primus Ltd
Ended over 4 years ago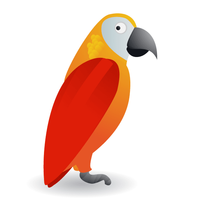 Would you like the opportunity to change your life and live the dream? Win a turnkey resort located in a tropical paradise for just $10. Live The Dream Win a Luxury Eco-Resort in beautiful Bocas Del Toro, Panama Would you like to win a turn-key, eco-resort in one of the world's most incredible locations? Imagine the idyllic lifestyle you could lead if you owned this beachfront paradise. A Home, a Business and a New Life The prize of our first 'WinThis.Life' competition is not just a stunning property in a breathtaking location, it's also a $50,000 cash lump sum to ensure that the transition to your new life is smooth and hassle free. We arrange a generous handover period to ensure that you continue to build on the current owners' success. This Could be Yours for $10 Directly on the beach, surrounded by nature and with your own jetty reaching into the turquoise waters of the Caribbean sea, this really is living the dream - and it could be yours!! About The Prize Built to a very high standard by indigenous carpenters in 2005, Casa Cayuco is a luxurious eco-lodge, set on the edge of lush rainforest overlooking the Caribbean sea. Lavishly praised on Trip Advisor, this stunning boutique resort - consisting of a luxurious owners suite and a selection of wonderful cabins and lodges - is currently owned and run by an American couple and their loyal team. Winning Casa Cayuco will be life-changing. More than just a property, the prize is a turnkey life. Everything from the resort's website to the boats, snorkels and surfboards required to create magical memories for every guest (and for you!). The handover period will ensure you hit the ground running and let's not forget the $50,000 lump sum. WinThis.Life offers competition entrants the opportunity to win unique, lifestyle properties from around the world. Based in London, and operating our competitions under English Law, we provide a trusted structure to individuals hoping to win a property whilst simultaneously giving owners of income-producing, lifestyle properties the chance to sell their property in a unique way without needing to worry about the complications, marketing demands and administrative burden of running a large competition. WinThis.Life is a trading name of Ultra Primus Ltd. Operating the websites UltraPrimus.com (a site for off-market properties) & UniquePropertyWorld.com (for unconventional properties), Ultra Primus has held promotional events in some of the UK's most prestigious residences and has worked with luxury brands including Parmigiani Fleurier and Rolls Royce Motor Cars.
More competitions to enter