Win: A €250 hamper of wellbeing treats
Promoted by:
Irish Country Magazine
Ended over 6 years ago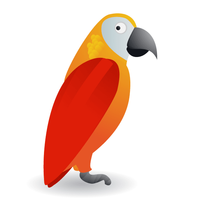 We've teamed up with the Direct Selling Association of Ireland to give away a hamper of pampering and wellbeing goodies. Enjoy the Neal's Yard Organic Limited Edition Wild Rose Beauty Balm, which can be used as a cleanser or exfoliant to hydrate dehydrated skin and restore radiance. The Organo Gourmet Hot Cocoa is a comforting drink that is rich in flavour and contains the Asian ingredient Ganoderma lucidum to help boost the immune system. For the man in your life, the hamper includes a Forever Living Gentleman's Pride aftershave, which is alcohol free and soothing on the skin. Also included in the hamper are two health drinks from Juice Plus, the Vegetable Blend which contains the benefits of 18 different fruit and vegetables, and the Vanilla Shake, which is a vegetable protein shake that has a low GI and is gluten-free. Finally, the hamper also has the CR7 Drive drink by Herbalife, which will replenish the body with electrolytes during exercise. The Direct Selling Association of Ireland is the trade body for direct selling, which provides goods straight to consumers, through networking, parties and catalogues. It provides employment for 20,000 people in Ireland. Visit www.dsai.ie for more information.
More competitions to enter