Win €100's worth of prizes & have your little one feature on a national poster campaign!
Promoted by:
PixiFoto
Ended over 6 years ago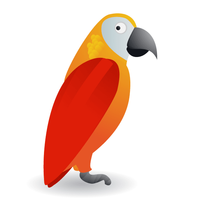 Could your little one be the NEXT Face of PixiFoto? This year's national modelling competition is bigger than ever and we have the prizes to prove it! Not only will the winner appear on a national poster campaign, but with prizes from brands such as Mothercare, CEWE and Kiddies Kuts, it's definitely worth entering. Claim your FREE photo shoot (normally €10) today to enter and you will also receive a FREE digital image, as well as €30 OFF any collection you purchase. What do I need to do? Enter your details and wait for a call from our friendly team to book you in. It's that simple. Where can I find you? We have permanent studios based in selected Mothercare stores across Ireland. Our studios are: Blanchardstown, Carrickmines, Dundalk, Limerick, Mahon Cork, Newbridge, Portlaoise, Swords, Waterford. For more information about PixiFoto, please head to https://www.pixifoto.ie/enter-the- face- of-pixifoto- 2016/ or search for us on Facebook. Terms and Conditions 1. Your gift image will be in a digital format and will be the first pose taken on a coloured background and will be a traditional full body or head and shoulders pose. 2. Only one gift image is given to each family every 3 months. 3. This offer is only valid in PixiFoto permanent studios in the Republic of Ireland. 4. This competition is only valid to children aged 7 and below (before their 8 th birthday). 5. Competition ends Sunday 24 th July. 6. This offer is not valid with any other offer. 7. Minors under the age of 18 must be accompanied by a parent or legal guardian.
More competitions to enter