Win dinner for 2 in Rustic Stone restaurant Dublin
Promoted by:
featured
Ended about 6 years ago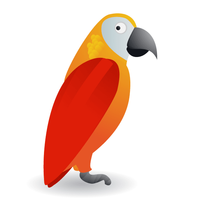 Win dinner for 2 in Rustic Stone Restaurant Dublin. Every month we choose a winner from our database so click here to read more: Rustic Stone Address: South Great George's Street, Dublin 2, Ireland Website: http://www.rusticstone.ie/ Phone number: +353 (0)1 7079596 E-mail:
[email protected]
Facebook: Rustic Stone https://www.facebook.com/RusticStone.ie/ Twitter: @RusticDublin https://twitter.com/rusticdublin Instagram: @rusticstone_ https://www.instagram.com/rusticstone_/ Introduction: At Rustic Stone our philosophy is simple. We source the best seasonal ingredients, then we apply simple techniques to extract the most flavour, while giving you the information you need to add nutrition and structure to your diet. The produce we've chosen and our demand for freshness, is the cornerstone of our Rustic idea, while providing a healthy but affordable eating approach. Our restaurant is a fun, inviting and relaxed place to eat where everyone's needs, diets and indulgences are provided for. Stone Cooking Rustic Stone adopts an old Spanish technique which is still quite new in Ireland. Customers are served their meat or fish dishes on a hot volcanic stone which they cook themselves. This method adds an element of theatre to the meal yet at the same time adds to customer preference allowing them to have their dish cooked exactly how they like it. Suppliers Our suppliers are an integral part of what we ultimately create on the plate. Their high standards and pursuit of excellence are crucial components in helping us to achieve consistency. Staying true to our philosophy of supporting home-grown produce and showcasing Irish ingredients is at the heart of what we do.
More competitions to enter