The Book of Kells Creative Competition - Win Cash Prizes
Promoted by:
Trinity College
Ended over 4 years ago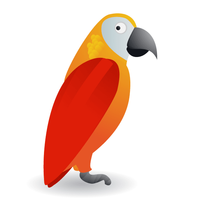 Trinity College Dublin is calling on the nation to get creative this autumn and be inspired by one of Ireland's greatest cultural treasures, the Book of Kells. Get your pens and paint brushes out, and write a poem, short story or create a drawing or painting based on the images from the world's most famous medieval manuscript. Our judges will be looking for modern and innovative interpretations of the Book of Kells from participants. Create a drawing, painting or sketch inspired by the images from the Book of Kells in a modern and innovative way or write a poem or short story inspired by the images from the Book of Kells and submit your entry for a chance to win. There is a range of fantastic prizes to be won in each category for individuals, schools and clubs & societies including cash prizes, VIP trips, certificates of merit and a special invitation to the awards ceremony in Trinity College Dublin's historic Old Library.
More competitions to enter