The Life Transformation HEALTHY EATING Kit
Promoted by:
Lorna McCormack
Ended almost 5 years ago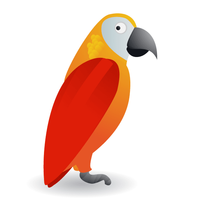 Change your life by changing what you eat! In this kit you will get everything you need to transform your body, your mind, your emotions.......your life. It includes a set of truly inspiring books and a movie that will change you overnight! 1 x The China Study (Book) 1 x Forks Over Knives (Movie) 1 x The World of the Happy Pear (Cookbook) 1 x The New Vegan by Aine Carlin (Cookbook) 1 x Eat Yourself Beautiful by Rosanna Davison (Cookbook) In addition, I'll send you a FREE 5 day course to 'Transform Your Health' After you enter by sharing YOUR LUCKY URL.  You get 3 more entries each time you refer a friend.  Share through social media or copy/paste YOUR LUCKY URL into an email & send it to your friends.  Get sharing now!!!
More competitions to enter