Hair,Makeup, Photoshoot & Dinner for 4
Promoted by:
Finn Mooney Photography Studio
Ended over 6 years ago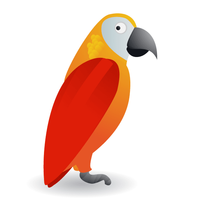 COMPETITION TIME !! We have an amazing competition which we are about to launch, the prize is a Ladies Night Out prize and compromises of Hair & Makeup for 4 lucky ladies by the amazing Lisa Moore & Lisa Doyle of Lisas' Livin' Pretty, followed by a Fashion Photoshoot at Finn Mooney Photography Studio and if that wasn't enough of a great prize you can finish your night off in style and dine in the finest Italian Restaurant - Galileo's with dinner & wine for four all included in your prize. This prize is geared towards the ladies, but of course anyone can enter so guys if you feel like the lady in your life deserves to be spoiled, please be sure to enter. The winner will be chosen at random using our random name picker and the winner gets to pick three of their friends to join them and enjoy this great prize. The only way to enter is as below and strictly follow the entrant conditions. In order to enter, you must : 1. Like Finn Mooney Photography Studio page and share this post & image. 2. Like and share Lisas' Livin' Pretty page. 3. Like and share Galileos Restaurant page. Good Luck all, competitions closes Nov 17th and winner will be announced then.
More competitions to enter