Family Pass to Pavilion Theatre Family Show this weekend!
Promoted by:
Kids Guide Ireland
Ended over 6 years ago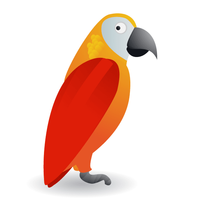 Does your kid "Feel the music?" Is their laughter music to your ears?! Then don't miss this upcoming show at the Pavilion Theatre! Working with Kids Guide Ireland, they've generously donated a family pack of tickets for 4 to the most melodious response to this competition... Simply answer the following question by 5pm Thursday Feb 18, then Like and Share our post and pages with your pals for your chance to win tickets to this Sunday's 4pm show! "What song or sound does your child love to groove to?" Now, mark your calendars! Everyone wins when you join us for: "They Called Her Vivaldi" from children's theatre company Theatre Lovett Sun 21 Feb, 4pm Tickets: Child €6.50, Adult €8, Family of four €26 Age Guideance: 7yrs+ More Info: http://ow.ly/YkXHN Ready, set, GO!
More competitions to enter