Win An Apartment in Ireland
Promoted by:
raffall
Ended about 1 month ago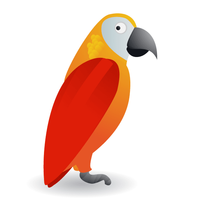 🎗️ I've decided to raffle my 2 bedroom apartment in order to help my close friend who's son is in desperate need of treatment for brain stem cancer in the US. The medical bills range from $17,000 to $30,000 a month for 18 months to 24 months and I'm hoping to raise as much money as I can to give them a fighting chance of beating this terrible disease. 🏡 With property and rental prices on the rise, this is your chance to win a new home for yourself to make amazing memories in, or to generate yourself a new source of income simply by renting it out. 🎟️ Purchasing a ticket will not only give you a chance of winning this life changing prize, but also help this young 18 year old boy get one step closer to affording his treatment! ℹ️ The property will only be awarded to the winner if a minimum of 55,000 tickets are sold. 💰 If less than 55,000 tickets are sold, the winner will receive a cash prize amounting to 50% of the total ticket revenue and the balance will be used for Stephen's treatment. ▶️ To find out more information about the cause and to see the amazing prize up for grabs, watch the video above. 👆🏻 FOR YOUR CHANCE TO WIN, PRESS THE ENTER BUTTON NOW! ℹ️ You can also help us in other ways... 🎉 Sharing helps! Press the 'Share & Win £100' button to see how you can get FREE tickets to win £100, simply by sharing our raffle with your friends. 💰 Help us sell more tickets. We know we can't do this alone so we're asking everyone to help. Press the 'Share & Get Paid' button to see how you can earn commission for helping us sell tickets! 🙏 Finally, we really want to thank each and everyone one of you for supporting our cause. 🤞🏻 We wish everyone good luck on the draw!
More competitions to enter